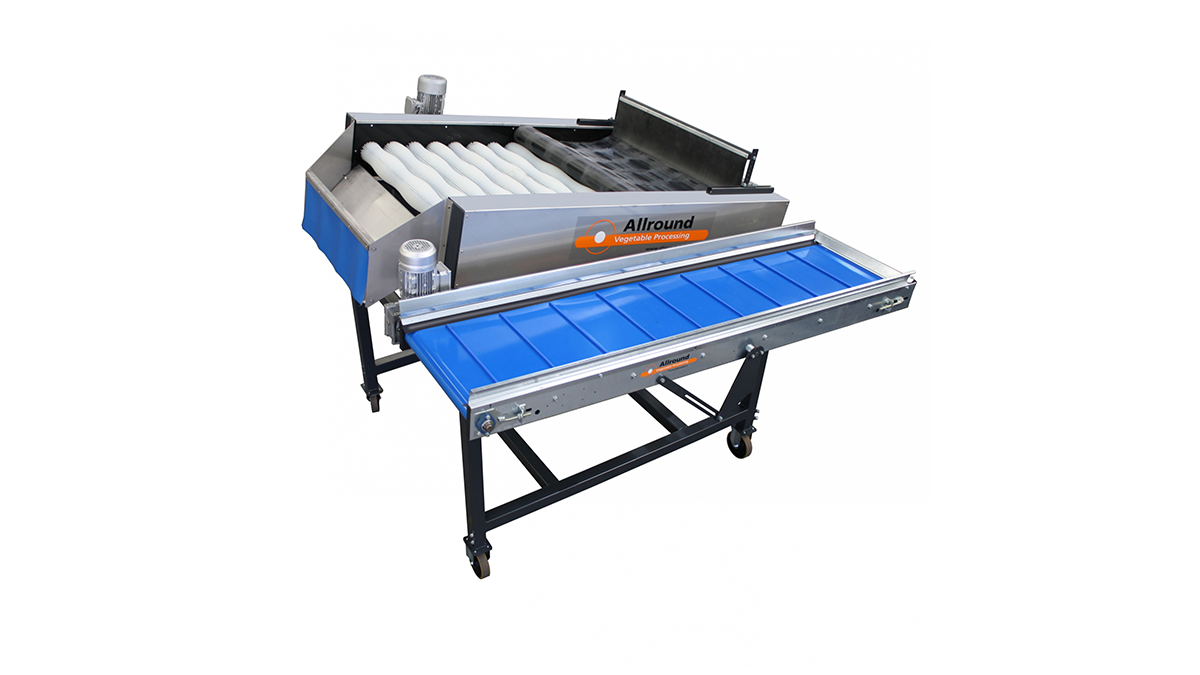 Brushing machine
Categorie: Cleaning
The Allround VP Brushing machine is designed to clean vegetables (onions, tomatoes and apples) and potatoes using brushes that have a wave shape. The transport in the vegetables is caused by mass. Underneath the brushes, a box or transport belt can be placed to collect the dust.
Allround VP offers brushes in various hardness, depending on the product and circumstances.
VB = Vegetable brushing machine
BR = Potato brushing machine
Options
Waste transport belt
A waste transport belt can be fitted to transport the dust from the machine.
Machine on wheels
In some cases, it is needed to be able to transport the machine. Therefore, the machine can be fitted with wheels.
Waste box
Estimated capacity
(tons/hour)
| | 60-9 | 100-13 | 120-15 |
| --- | --- | --- | --- |
| Potatoes |  6 |  10 | 10-13 |